Qatar's policies of denial are inconvincible: Dr Gargash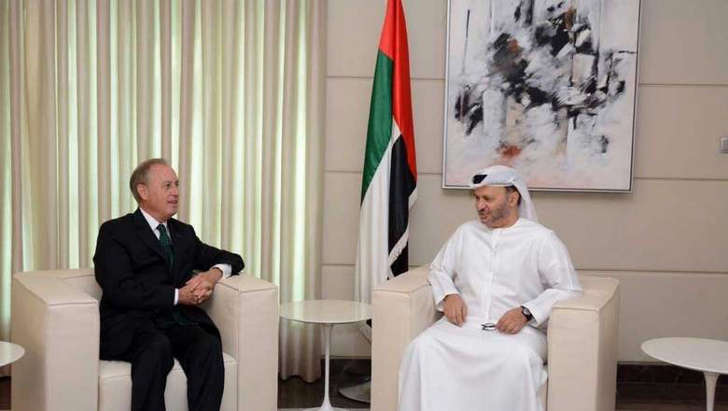 Qatar needs to make an overall review of its directives, which led to its isolation and marred the country's international reputation because of its connections with terrorism and extremism, Dr Anwar bin Mohammed Gargash, Minister of State for Foreign Affairs, said during a meeting with French President's Special Envoy to the Gulf, Bertrand Besancenot, in Abu Dhabi on Thursday.

"Qatar's policies of denial and showing itself as a victim are inconvincible in light of Doha's documented policies in this respect," he added.

Dr Gargash and the French envoy discussed the latest developments in the Qatar crisis and also tackled current regional issues.

Dr Gargash informed Besancenot about the UAE's clear position, which calls on Qatar to stop its policy of sponsoring and supporting extremism and terrorism and undermining security and stability of its neighbouring countries and beyond.

The four boycotting and anti-terrorism countries had made their position very clear, he affirmed.