A mid-air collision is believed to have caused the death of three skydivers in north Queensland.
It's understood one of the victims was found in a backyard at Mission Beach while the other two were found in a nearby tree, about 1.5km away from the regular landing zone.
A woman in her 50s and two men aged in their 30s were treated for critical injuries but died at the scene.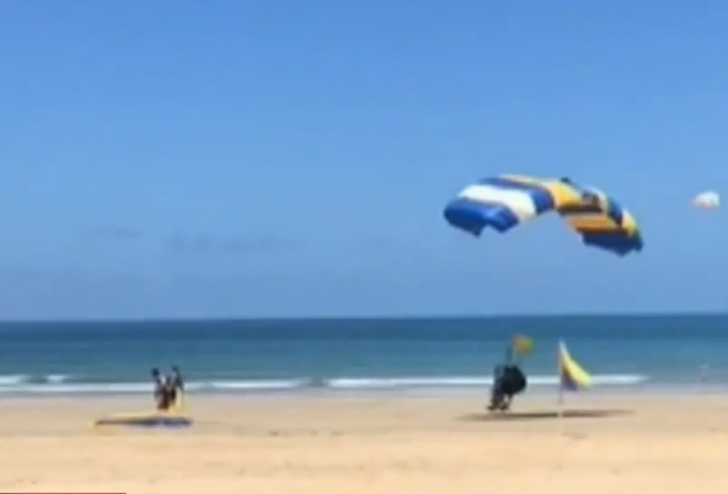 Police believe the solo skydiver may have collided with the tandem skydivers in mid-air, with their parachutes failing to open properly.
In a statement, Skydive Australia said one of the solo skydivers killed was "a highly experienced instructor who had completed thousands of jumps".
"The other two were jumping as a tandem pair: a highly experienced instructor and a customer," the statement said.
"The Company extends its deepest sympathies and heartfelt condolences to the individuals and families involved and the broader skydiving community."
An eyewitness told The Cairns Post newspaper he could do nothing as he watched the incident unfold on Friday afternoon.
"You could see one chute was tangled and it wasn't opening," said the unnamed man.
"I was just watching him in free fall until he went behind the trees, and that was the last I saw.
"It wasn't good to watch. I had my heart in my mouth."
Mission Beach, located between Cairns and Townsville, is a regular skydiving spot for tourists.
The Australian Parachute Federation is also reportedly sending representatives north from Brisbane to investigate.